Asma Messaoudi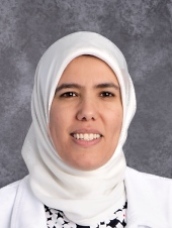 Asma Messaoudi
Arabic Teacher
Phone: 703-437-9382
Employed Since: 1/15/2019
0 Years Experience At School
---
Ms. Asma Messaoudi has been teaching at Al Fatih Academy for the past eight years! She is currently teaching Kindergarten Green, Fourth Grade Green, and Middle School L1 Arabic and Quran. She also teaches Middle School Hifdh Class in the morning.
Ms. Asma received her BA degree in Literature from The University of Tunis, Tunisia. She has also completed additional training in modern teaching strategies in Aberystwyth University in Wales, UK. Ms. Asma holds a valid Virginia teacher's license. She has studied Tajweed and earned certificates in all its levels.
Ms. Asma's favorite hobbies are reading, walking, and observing nature.