May Hussein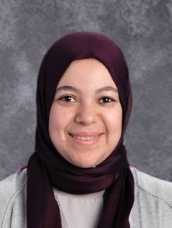 May Hussein
Grade 6 Pre-Algebra Teacher
Phone: (703) 437-9382
Groups: Middle School
---
We welcome Ms. May Hussein as Pre-Algebra Teacher at Al Fatih Academy this school year!
Ms. May holds an undergraduate degree in International Business and a Masters in Business Administration. Ms. May states "Math has always been a subject that brought me joy and doing math was like being on a mission to solve a puzzle". As a licensed Math Teacher, Ms. May has taught in public schools in New Jersey and as a Middle School Math Teacher at Al Fatih Academy in previous years. She is just as excited as we are to have her return with us this school year!
Ms. May enjoys teaching math, spending time with her three children, and finds joy in scoring and refinishing vintage furniture and everything decor related.
Last Updated 3/16/18