WE'RE BACK TO IN-PERSON SCHOOL IN 2021-2022!
LET'S GET READY!
Alhamdulillah the AFA Health and Mitigation Committee, consisting of parents, administration, medical professionals, and board members submitted the AFA Health and Mitigation Plan to the State of Virginia. This plan outlines the protocols, procedures, and logistics required for a safe return to in-person school and is the important first step in reopening.
We are confident that with the submitted Health Mitigation plan, AFA is in a position to successfully implement a strong and safe return to in-person school. We will put into place the required protocols and procedures to ensure a healthy and safe school environment for all our students and staff in fall 2021-2022.
These preparations will include a close partnership with Fairfax County Health Department, tracking of staff COVID vaccinations, and technology enhancements allowing for a remote learning option that may be offered for students who are deemed medically vulnerable or immunocompromised by a physician.
AFA Health and Mitigation Protocols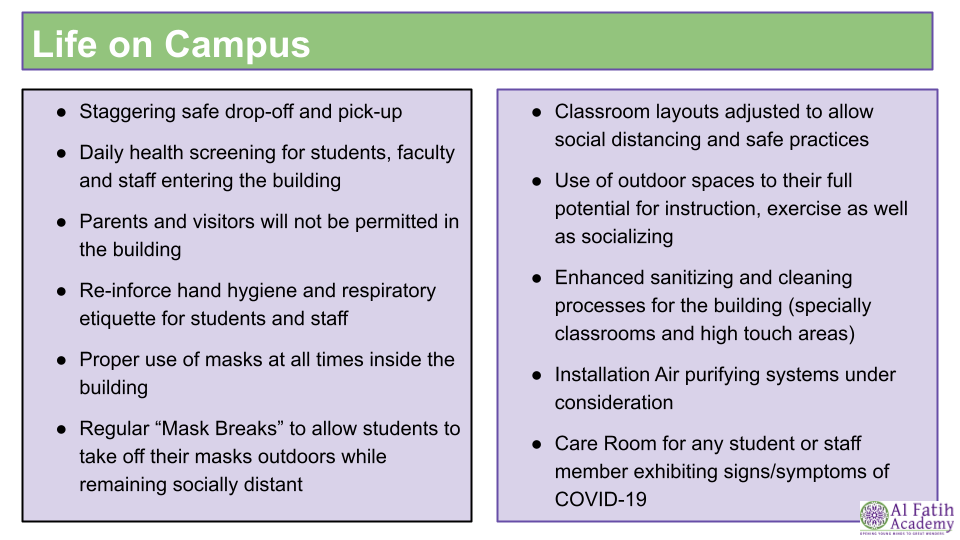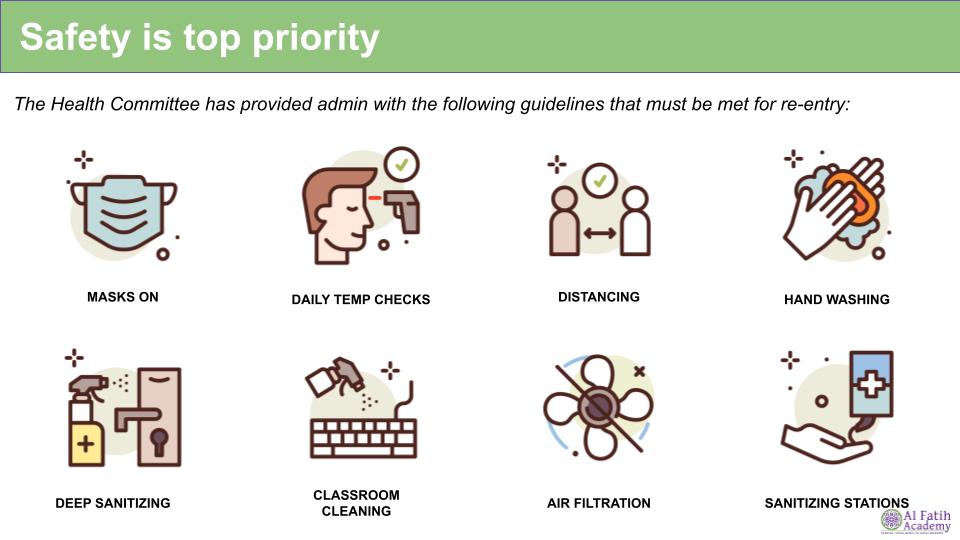 *Please note that Al Fatih Academy will continue to monitor and adhere to federal, state, and county mandates and may alter plans as required by the latest guidance from these agencies*